Company profile
Innovation, Customer -Focus, Contemporary & Responsible Products
CIN OF BERGER PAINTS INDIA LIMITED - L51434WB1923PLC004793
The driving forces of Berger Paints - reflect the very spirit of its founder Lewis Berger - who laid the foundations of brand Berger way back in 1760 in the UK. With modest beginnings in India in 1923, today, Berger Paints India Limited is the second largest paint company in the country with a consistent track record of being one of the fastest growing paint companies, quarter on quarter, for the past few years.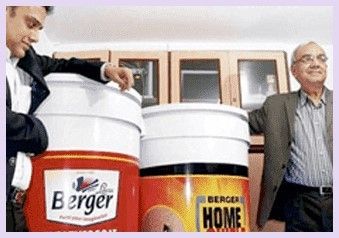 Undergoing a number of changes in ownership and nomenclature in its 88 year old history in India, the company has come a long way
Starting out as Hadfield's (India) Limited, it had just one factory in Howrah, West Bengal. By the close of 1947, Hadfield's was acquired by British Paints (Holdings) Limited, UK and came to be known as British Paints (India) Limited. In 1983, the name of the Company was changed to Berger Paints India Limited. Currently, the majority stake is with the Delhi based Dhingra brothers. Berger Paints has established itself through a long course of time.
From an annual sales turnover of Rs.25 lakhs, Business revenues as on 31st March 2019 are in excess of Rs.6,000 crores on a consolidated basis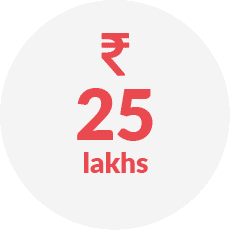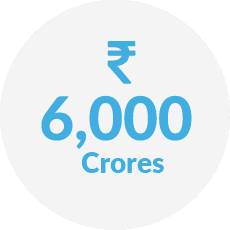 Berger Paints India is headquartered at Kolkata, with 16 strategically located manufacturing units across India (including the subsidiaries), 2 in Nepal, 1 each in Poland and Russia and about 162 stock points. The company also has an international presence in 4 countries (Nepal, Bangladesh, Poland and Russia). With employee strength of above 3450 as on 31st March, 2019 excluding the subsidiaries and a countrywide distribution network of 25,000+ dealers, Berger is acclaimed as a game changer in the sector with a vibrant portfolio of paints and tailor-made customer services in every paint segment.
The Company has another SBU – British Paints. For details, please see https://www.britishpaints.in/.
Committed to being a responsible corporate citizen, Berger proactively pursues strategies both within the organization and outside that bring multiple societal and environmental benefits to all stakeholders.
Vision Mission
Vision
To be the most admired Indian Paint & Coating Solutions company with globally recognised competencies
Mission
To maximise shareholder value by developing and delivering innovative and best solutions for our customers, consistently outperforming our peers and providing a Dynamic & Challenging work environment for our employees
Philosophy
At Berger we believe in continuous Innovation & Change
This belief helps us to achieve our Goals & Perform at High Levels.
Our guiding values are – Performance, Customer first, ethical practices and valuing people.
These four core values will help us in Managing and Meshing stakeholders' expectations & provide Integration of the Efforts that we undertake.
History
The name Berger or Lewis Berger is today synonymous with colour worldwide. But actually the origin of the name dates back to over two & a half centuries in England in 1760, when a young colour chemist named Lewis Berger, started manufacturing in Europe, 'Prussian blue' using a secret process that every designer and householder coveted. Mr. Berger perfected this process & art of the blue colour, which was the colour of most military uniforms of that time. Enriched by the imagination of Lewis Berger, the unending quest for creation and innovation in the world of colour & paints still continues.
The history of Berger Paints India Limited as a company started in 1923 as Hadfield's (India) Limited which was a small colonial venture producing ready-mixed stiff paints, varnishes and distempers setup on 2 acres of land in one of India's first industrial towns close to Kolkata in Howrah, Bengal. Subsequently in 1947, British Paints (Holdings) Limited, an international consortium of paint manufacturing companies bought over Hadfield's (India) Limited and thus the name changed to British Paints (India) Ltd. The gentleman who took over, as its first managing director was Mr. Alexender Vernon Niblet, an Englishman who was later on followed by Mr. Alfred Godwin in 1962.
Further in the year 1965, the share capital of British Paints (Holdings) Limited was acquired by Celanese Corporation, USA and the controlling interest of British Paints (India) Ltd was acquired by CELEURO NV, Holland, a Celanese subsidiary.
Subsequently in 1969, the Celanese Corporation sold its Indian interests to Berger, Jenson & Nicholson, U.K. Then onwards the company British Paints (India) Ltd became a member of the worldwide BERGER group having its operations across oceans in numerous geographies and this marked the beginning of Lewis Berger's legacy in India – which the company would later take forward to enviable heights. From 1973 the company entered into one of its dynamic phases of business with introduction of new generation products in the industrial, marine and decorative segments under the able leadership of its first Indian Managing Director Mr. Dongargaokar Madhukar.
Year 1976 was another turning point in the history of the company when the foreign holding in the company was diluted to below 40% by sale of a portion of the shares to the UB Group controlled by Mr. Vittal Mallya. The reins of the company were taken over by Mr. Biji K Kurien as its Chief Executive & Managing Director in the year 1980. Finally in the year 1983, the British Paints (India) Limited, changed its name to Berger Paints India Limited.
The entire 80's & 90's saw the launch of many new products from company's stable such as premium emulsions and high quality acrylic distempers. The COLOUR BANK tinting system was launched through which the consumer could select from a range of over 5000 shades
Again the fortunes of the company changed hands in 1991 with UB Group's stake in the company bought over by the Delhi based Dhingra brothers, Mr. K.S.Dhingra & Mr. G.S.Dhingra and their associates of the UK Paints Group. Presently Dhingras' control a majority stake of almost 73% in Berger Paints India Limited, a professionally managed organization, headquartered in Kolkata, Mr. Subir Bose, a 10-year company veteran, took over as Managing Director on 1 July, 1994. Completing a challenging 18 year stint at the helm with immense success, Mr Bose retired on 30 June, 2012, handing over the reign of the company to Mr. Abhijit Roy. Today the stewardship rests with the current Managing Director Mr. Abhijit Roy.