Retro Style
No products found.
Kid's Room Shade Combinations- Retro Style
---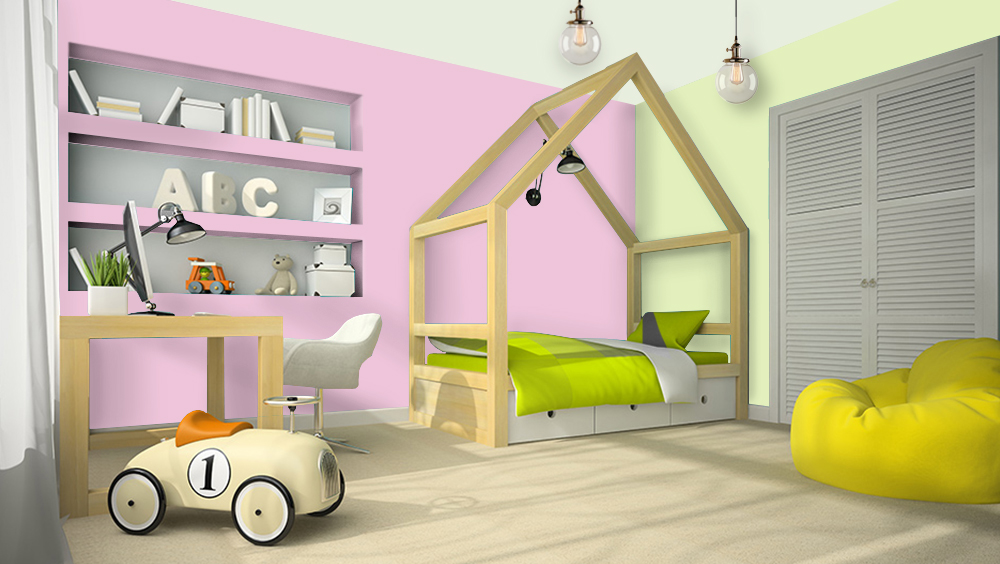 Click Here for Shade Preview
Combo1 Shades
Hot Air Balloon - 1A 3025
Sunflower Petal - 3D 0782
Fantasy Moon - 2P 1868
Combo2 Shades
Head Over Heels - 1D 1985
Spring Lilac - 6P 0155
Walking Day - 4P 2158
Combo3 Shades
Dogwood Blossom - 1T 0491
Essence Teal - 4P 0266
Baby's Breath - 1P 0010
Combo4 Shades
Spanish Rose - 1T 0532
Fluttering Heart - 1P 1986
Sun Ray - 3T 0755
Combo5 Shades
Field of Flowers - 2A 0378
Sunny Outlook - 2P 0666
White
Combo6 Shades
Orange Charm - 3D 0236
Alpaca - 2P 0044
White
Combo7 Shades
Bright Batic - 4D 0259
Silky Scarf - 3P 0055
White
Combo8 Shades
Blue Fin Bay - 4D 1007
Spring Attitude - 3T 0861
Mermaid's Song - 5T 2247
Combo9 Shades
Opulent Ocean - 4T 0981
Shy Violet - 6T 1235
White
Combo10 Shades
Heavening Mist - 5P 0143
Pool Dip - 4P 2197
Purity Clear - 4P 2179
Combo11 Shades
Signature French - 5T 2229
Green Mist - 4P 0938
White
Combo12 Shades
Deep Aubergine - 6D 2370
Cameo Kiss - 1P 0529
White
Combo13 Shades
Asystasia - 6T 0310
Magnolia Petal - 3T 2070
White
Combo14 Shades
Easter Bonnet - 6T 1419
Spring Welcome - 3T 0867
Mint Essence - 4P 1878
Click on the swatches above to see preview of the shade combination selected. These combinations have been crafted by professionals and experts with years of experience in decor. However, while scientific tools have been used to match shades on screen to the shades you will see on your walls, yet there is likely to be a difference- the shades displayed on this site are indicative and are not precise representations of actual paint colours due to variance in monitor/phone screen calibrations (brightness, contrast, etc) and resolution as well as screen settings.
You may order for a shade-card online at just Rs.99 with free delivery, & get its 100% price back on your next order*. Or with the shade code, you may reach out to your nearest Berger Paints dealer to match/ choose from the authorized shade-card. To order for the shadecard online, click here.
Click here to go back to the main menu and explore more styles.
To buy the shades selected, please browse through various product options below. Please note that all shades may not be available across all products.